Team of excellence
16 April 2019 News from the Company
Well-deserved awards for those who know the ropes! JCB has held the annual dealer conference and awarded the top-performing dealers of 2018 from Russia and the CIS countries.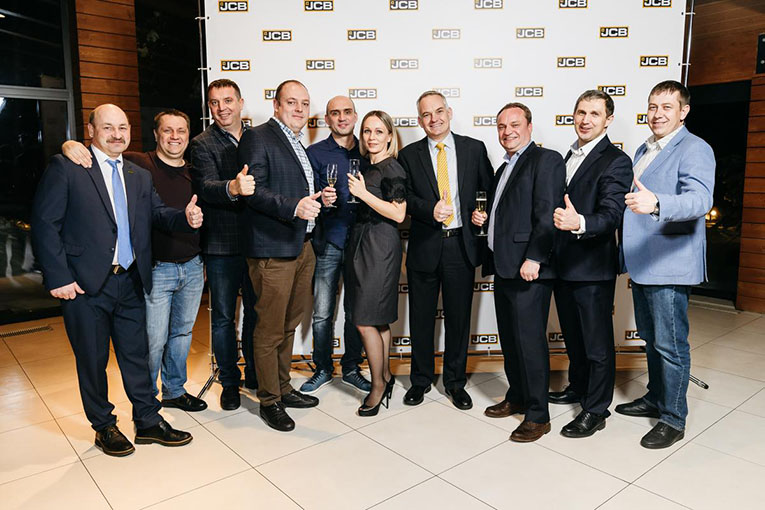 EkoNiva-Tekhnika was recognised in several categories including the Most Outstanding Growth of Skid Steer Loader Retail Sales, the Highest Increase in Spare Parts Sales per Unit and the Breakthrough of the Year in JCB Finance. 'Business partnership with JCB was really successful and productive for us in 2018', says Gennadiy Nepomnyashchiy, Regional Director of EkoNiva-Tekhnika. 'We have implemented large-scale projects and improved our after-sales service. We put a special focus on our demo shows and successfully marketed new attachments and implements. As a result, the sales plan has been exceeded by 25%. We have excelled in certain things, but there are new challenges for us. One of them is the expansion of the trade-in system, which is of interest to our clients.' EkoNiva-Chernozemye was acknowledged in the Biggest Market Share in Retail Sales category.'Our collaboration with JCB was very fruitful in 2018', says Eduard Ivanov, Sales Department Manager of EkoNiva-Chernozemye. 'Eighty-nine units were sold in 2018, the JCB 531-70 telescopic loader being the top-seller as the most popular model in our market. This model can tackle almost any handling job on a farm, which makes this reliable machine indispensable to our clients. In 2019, we are going to develop our partnership with JCB, increase the sales of wheeled loaders, extend the trailed implement line and keep expanding our market share.
'JCB praised EkoNiva's team efficiency and thanked individually everybody who had worked hard in 2018. Ivan Glebov, Sales Department Manager of Turlatov Subdivision of EkoNiva-Tekhnika, was awarded as the Best Sales Manager of JCB Finance, and Kirill Tagantsev, Sales Department Manager of Kostroma branch of EkoNiva-Tekhnika, was lucky to win a trip to London.
By Darja DENISOVA
Source : EkoNiva News 63
Translation from Russian