Bjoerne Drechsler becomes Chairman of the Committee for Agricultural and Food Industries
8 April 2021 News from the Company
A meeting of the Agriculture and Food Industry Committee was held at the German-Russian Chamber of Foreign Trade in Russia.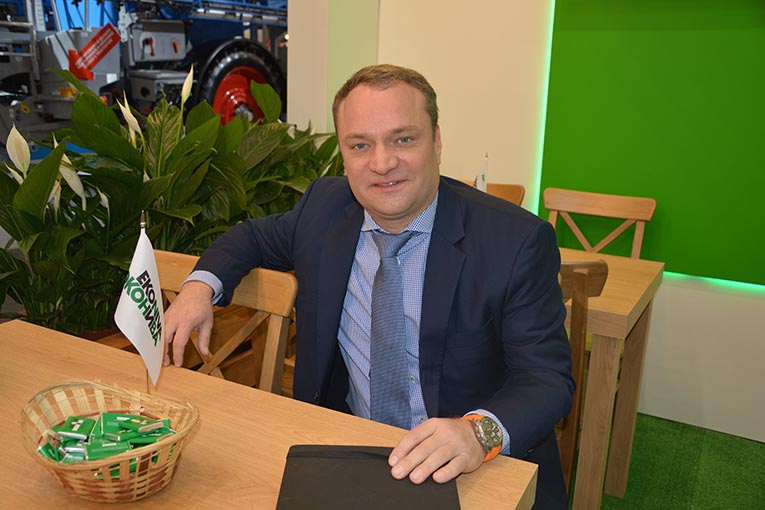 Agriculture and the food industry are of particular interest in the context of Russian-German relationships. The Agriculture and Food Industry Committee deals with a wide range of topics covering the entire production cycle in agriculture from sowing to the final product. The Committee comprises more than 50 companies representing their interests in Russia. This year, Bjoerne Drechsler, board member of Ekotechnika AG, was elected chairman of the committee.
"The committee is currently facing several tasks," shares Bjoerne Drechsler. "These are the resumption of dialogue with the Russian authorities and German agribusinesses, as well as a global exchange of experiences between the members. For further good cooperation, it is necessary to create a so-called 'knowledge database' to avoid mistakes that the companies have already faced." The development of standardization and digitalization as well as the automation of agriculture remain strategically important areas. Here we need to take into account the experience of our European colleagues."
According to Bjoerne Drechsler, modern agricultural technology continues to play an important role in the development of the agricultural sector.
"Ekotechnika is actively developing modern technologies in agriculture," Bjoerne Drechsler continues. "We offer agricultural producers not only reliable and high-quality machinery, but also a way to preserve the nature and the environment. We are successfully promoting smart farming, which in the future will help reduce the use of chemicals, solve several of problems and increase the producer's final result."